More than 500 million worldwide and about 95 million photos published every day… We are talking about the Instagram community, which continues to grow more and more with a nod to companies, called to carefully evaluate whether this important catchment area can be exploited to promote their business. How to best use this social network? Here are our tips to make Instagram an added value in your communication strategy.
1 – Define the role of Instagram in your communication plan
Before thinking about any operational activity, you should ask yourself how you believe that Instagram can contribute to the achievement of your communication goals and what specific task to entrust to this social network.
As we told in the article " Technology is not needed if you do not have a digital strategy ", investing in channels and tools without having a precise plan will not bring you the desired results.
Ask yourself if Instagram is the best channel to achieve a particular goal you have defined and to promote a company like yours. Consider the age group you want to target: Instagram is particularly popular among young people between 18 and 29 who almost tripled between 2013 and 2015 in terms of active users.
Invest some time in researching data related to your industry – are there other brands like yours on Instagram? Are they registering successes or are they going unnoticed? Fashion, food and automotive, for example, are sectors that attract interest and engagement.
Report Digital 2020, HootSuite and We Are Social

2 – Take care of your profile
The first impression is what matters. There are few settings that you can edit on Instagram as well as the information that users will find once they land on your profile. To be immediately recognizable, do not look for creative solutions in choosing the nickname and image, use the company name and something visually recognizable, such as the logo .
In the Bio you will have to know how to make the best use of the few lines available (150 characters) to describe your values and insert an effective call-to-action, which makes your visitors feel immediately involved.
Don't forget the hashtags .
By including them in the description, you will give users an indication on how to interact with you. You can also choose creative tags, which represent your world and your value system. Finally, insert the link to your site or page where you want to land your followers.
3 – Create a content strategy, plan your business and interact with followers
Content strategy
Once you've defined your goals and opened your profile, it's time to decide what to post to achieve your goals. Do you want to use Instagram to increase your Brand Awareness or to drive traffic to the site? To do this, you will need a content strategy that defines the rules to follow to publish on the social network.
As the company Sprout Social , which specializes in social media management solutions , explains in an in-depth article on the professional use of Instagram , you will have to ask yourself which aspects of the brand you want to promote: products, services, culture, specific activities or events? Based on your choices, you will have to understand which contents can be more performing to communicate and tell those certain aspects of the company.
You can post photos, graphics or videos, and choose to alternate them to increase the variety of content. We also recommend that you identify a series of formats to use to engage followers. Among the most used types of posts we remember: product images inserted in creative contexts, quotes, motivational phrases…
The important thing is that everything shared meets high quality standards, aesthetics are fundamental on Instagram . For this reason, before deciding what to publish, it is also important to consider the skills of the team that will be in charge of social media in your company and the time that can be dedicated to these activities.
The filters made available by Instagram can be useful, especially if used to give photos a look that recalls the identity of the company and its values. You can play with warm and cold tones, look for vintage effects or use the filter to enhance a shot that is a little dull.
In any case, we suggest you prepare a style guide for images, captions and the hashtags themselves, so that everything that will be published complies with pre-established requirements, ensuring consistency in the communication activity on the social network.
Don't forget the hashtags. Search for the most popular hashtags in relation to the topic you want to address, choose the ones that best suit your post and define a specific tag for the columns. To find new ones, you can use apps like " TagsForLikes " or see which hashtags are using industry influencers .
To help describe the subject of an image, for events and for businesses that do business related to certain locations, tag the geographic location (such as the city or place where an event takes place). 
The editorial calendar and real time marketing
Once the contents to be conveyed and the formats to be used have been chosen, it is time to plan periodic publications. For each week, define how many times to post, on which days and what type of content. On Mondays, for example, you may want to upload a photo of company employees at work or during a break, on Wednesday post an image more linked to a product or service and on Friday something creative, perhaps in installments, which gives the off to a company story .
During events that the company participates in or that have to do with your industry, ask your social media manager to post quickly and regularly, launching a themed hashtag and uploading photos that tell what is happening.
Engagement and user generated content
The ability to make users interact is one of the main reasons for choosing to promote the brand on Instagram.
According to valid sources, such as Wired , the interaction rate on this social network is far greater than what you get on LinkedIn and Twitter. This aspect, therefore, will play an essential role in your strategy.
To engage your followers, arouse emotions , tell the story of the brand in a creative way, reveal the world behind the company and make users feel part of a large community are great ways to follow.
Ask users to participate in your games and interact with the page with simple clicks, they will be the first to publish the content necessary to create value around your brand.
Before sharing their images, remember to check their profiles , to make sure you are not connecting the company to people who post questionable or far from your values.
Furthermore, contests and small ad hoc promotions will allow you to feed the activity on your profile and bring users to your website and other company channels.
Instagram ads
To increase the company's visibility on Instagram, it is now also possible to publish advertisements. They are set directly from the Facebook power editor, where you can simultaneously program the ads of both social networks and monitor the progress of the campaign.
You can choose whether to use photos, videos or carousels (slides of 4 images) and you can set your ad based on the specific goal you want to achieve, for example: get clicks or conversions on the site, install the app, create engagement .
To find out more about this topic, you can visit the Instagram page dedicated to advertising .
Keep in mind that Instagrammers are not used to viewing advertisements, therefore we do not recommend you to insist with posts that are too explicit and direct.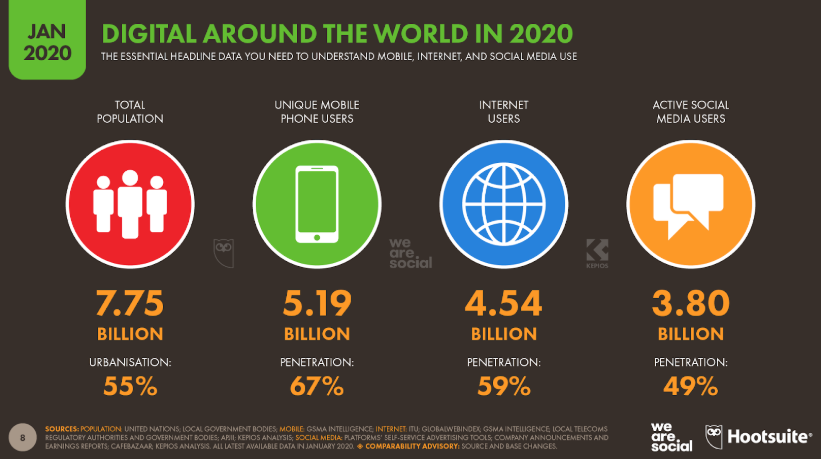 4 – Community and influencers
Numerous regional and local communities of users have sprung up around Instagram. This is a great opportunity for companies that can propose partnerships and collaborations, with the aim of developing creative projects together.
At the same time, it is possible to get in touch with users who have achieved particular success through the social network by marketing themselves and acquiring thousands of followers. Look for the personalities who are closest to the issues addressed to your sector and the products offered by the company and propose a collaboration to them. With a well-known influencer by your side, the brand will be able to attract the attention of new users and gain their trust more easily.